A solar storm that could damage power supplies, affect satellite TVs and trigger auroras is set to slam the Earth's atmosphere today. Scientists say that a huge hole has opened up in the sun's corona, with auroras set to cover swathes of North America and the UK.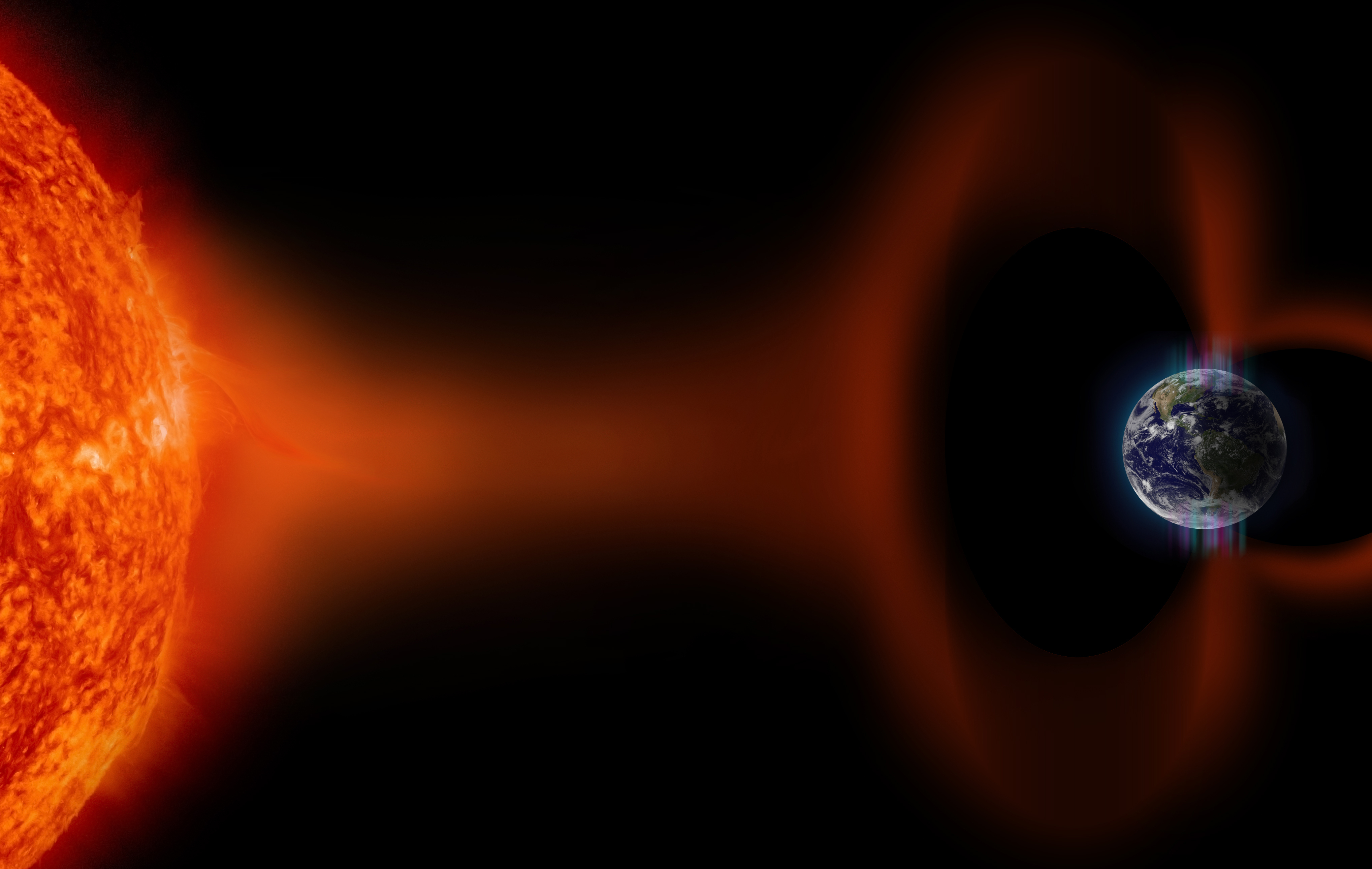 "A G2 (Moderate) geomagnetic storm watch has been issued for 11 Sep 2018 due to the anticipated onset of coronal hole high speed stream", the space weather centre predicted, meaning it is a fairly minor storm.
One of the more pleasant effects is that the aurora borealis, or northern lights, may be visible at high latitudes in the US and UK. Very large flares can even create currents within electricity grids and knock out energy supplies. Solar activity tends to come and go in cycles lasting around 11 years, experts say, and the star is currently experiencing a continuing period of inactivity.
The sun was predicted to reach its 'solar minimum' low point in 2019 or 2020, according to Nasa's calculations. Solar minimum may enhance the effects of space weather, disrupt communications and navigation, and even cause space junk to 'hang around', Nasa says.
NASA and the NOAA keep track of solar events using an array of telescopes and probes which help generate geomagnetic weather forecasts. Researchers also study the sun to learn more about its structure as well as obtain data to make predictions about different types of solar flares. These include solar flares and Coronal Mass Ejections, which are large clouds of plasma and magnetic field that erupt from the sun.
Solar flares and particles ejected via coronal mass ejections are associated with dark spots on the sun's surface. These are areas of intense magnetic activity, and when the magnetic fields in a sunspot cross each other, it can result in an energy explosion, known as a solar flare, which sends radiation into space. Solar flares only impact Earth when they occur on the side of the sun facing the Earth.
Sometimes, these explosions can send out coronal mass ejections – large clouds of plasma and magnetic field that erupt from the sun. Forecasters monitor these events, and when a storm looks likely to have a significant impact, engineers can shut down certain systems on satellites, or prepare for impacts on the power grid.
The sun has an 11-year cycle of sunspot activity, with the last maximum having taken place in April 2014.